About Insight Planners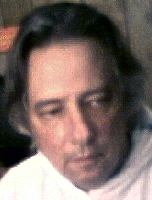 My name's Dean Collins. I own Insight Planners.
I took a typing class in high school. Don't know why I took the class. Didn't have a typewriter. That was a long time ago.
In the 1980s, I taught myself, and others, the Lanier word processing system. I bought a Kaypro II "portable" computer, began to connect to bulletin boards and user groups, and sent digital files off to various ends of the country for photo- and digital typesetting. I set type with Compugraphic, Linotronic, and Mergenthaler equipment. There were no graphical user interfaces in those days.
Fast forward. Today, I'm equally comfortable on a Mac or a PC, and I know my way around a significant number of programs: word processing, spreadsheets, databases, presentations, graphics, desktop publishing, and web authoring and editing.
Even before I learned to type, I learned to write. My "creative" work has been rejected by just about every major publisher and many literary journals. However, I have managed to make a living, primarily by writing, for 35 years. Mostly, I've been self employed over those years; but I've also worked in-house as an ad copy writer, a creative director, and an editor (copy, content, acquisitions).
I'm not an expert at anything. I'm a generalist. I'm good at solving problems. And, if I can't do something myself, or I don't want to, I know who to call or email to get the job done.